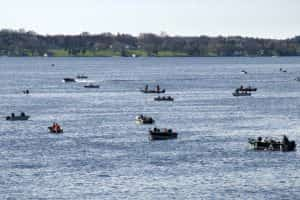 The large quantity and array of marine species in many Mexico seas has led to fishing tournaments in Mexico. The Baja region of Mexico has since become a well known fishing capital of the world.
In order to drive to any tournament, you need to learn about Mexican Car Insurance. Review the Mexican Car Insurance buying guide from Mexican Insurance Store.com today for comprehensive, reliable Mexican Insurance online. We pride ourselves on giving the best rates on Mexican Insurance Online. To buy quality comprehensive coverage at great rates, visit Mexico auto Insurance at mexicaninsurancestore.com today.
Fishing Tournaments in Mexico!
The fishing tournaments in Mexico usually take place in Mid-October and at the end of October. Many teams from around the world take place in the tournament with millions of dollars in cash prizes as the tournament series attracts world's best fishermen. The tournaments are usually characterized with a high level experience of the team members and dedication for this exclusive sport.
There are only a handful of authorized fishing tournaments in Los Cabos. The billfish tournament usually takes place in mid October and lasts for three days. The basic entry fee for a fishing tournament in Mexico covers a certain number of participants and also other activities that follow the tournament like entertainment.
The fee is usually varies depending on the tournament's requirements. It also varies for non participants. However, the tournament committee reserves the right to admission of individuals or organizations. Usually, all teams with an aim of participating in the competition are required to pre-register and obtain the game's qualifications or recommendations. They will also be expected to attend all meetings in relation to the competition.
All boats taking part in the fishing tournament in Mexico are required to have one captain on board. The crew participating can be changed but communication must be made to the tournament committee before the games kick off. Guests can also be allowed on the boats but the teams are not allowed to receive any kind of assistance when releasing the caught fish.
The first three contestants who win are usually awarded cash and other prizes depending on the competitor who catches the most eligible billfish species. Also, the weight of the caught fish is also considered when determining the winner. One point is awarded for one pound for all three eligible billfish species. Catching underweight fish can lead to being penalized or to no points.
To avoid problems when traveling for your fishing tournament, ensure that you have the best Mexico auto insurance you can find if you are a foreign driver. This will give you the peace of mind you need to fully enjoy yourself.