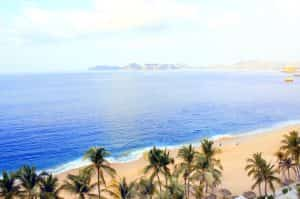 Are you looking for world class warm weather resort destinations? Once you start browsing through the internet, you will find Mexico in the top choices. During winters, if you want to get rid of heavy clothes and wish to enjoy the nature along with the assortment of recreational activities, you should visit coastal areas of Mexico. Canadian beach lovers prefer to spend their vacation in the cities located on the Pacific and Caribbean cost of Mexico.
While preparing for a Mexican coastal vacation, review Mexican automobile Insurance programs to get quality protection while driving in Mexico. Mexico Insurance by mexicaninsurancestore.com is very important for your peace of your mind on vacation. Before you buy the policy, compare Mexico Car insurance at Mexican insurance Store.com and get the best available deal.
Feel the Warmth of Mexico Coastal Vacation!
Some of the most famous resort destinations in Mexico are following:
Acapulco
Acapulco is famous all over the world for relaxation, fun and adventure. While spending your vacation on the Pacific Coast, you will find perfect tropical climate all through the year. Canadians love the resort destination because of its golden beaches that are well complimented by tropical jungles, lagoons and Sierra Madre Mountains. When it comes to beaches, Acapulco has a great variety. Some of the age old favorite beaches in the city are Caleta and Caletilla. The gentle waves of the beaches allow you to take your kids along with you. Other notable beaches in the area are Condesa beach, Pie de la Cuesta and Puerto Marques. La Quebrada is Acapulco's attraction which is not worth missing. You will find divers diving from 136-foot high rocky cliff into the blue waters that too without any rope or protection gear.
Mazatlan
Mazatlan is a resort city which is expanding very rapidly. Canadian wanderers visit the city especially for the world class sport fishing spots. The long stretch of beachfront hotels, nightclubs and restaurants make Mazatlan a beautiful and scenic area. Besides fishing, parasailing is another famous activity that you can enjoy in Mazatlan. Vibrant nightlife brings youngsters from all over the world to this resort city. Waves, sun and long sand stretch allow you to enjoy the laid back beach culture.
Manzanillo
If you are looking for tranquil beaches and unexplored ambience, Manzanillo is one such resort destinations which should not be missed out at any cost. The beaches are full of palm beaches where you can hang in a hammock while enjoying the nature's serenity. Diving and snorkeling are the major attractions of the area. While exploring through the marine life, you will come across fish species such as sea urchins, globefish and manta rays. Besides aquatic adventure, you can explore through enigmatic archeological sites and museums.