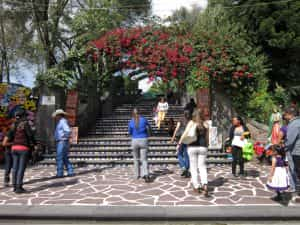 Pregnancy affects each woman differently. One woman may feel like she needs to stay at home as much as possible, especially during the late stages of her pregnancy; the next may be on the go constantly, all the way through the ninth month. If you fall into the latter category, a vacation in Mexico may sound like a great plan to you. If youre in the third trimester of your pregnancy though, there are a few things that you should keep in mind when traveling in Mexico. You certainly shouldnt cancel your plans due to the impending birth of your child; however, taking it as easy as possible is always a smart move. Find out what sorts of things to consider when traveling in Mexico while pregnant by reading on below!  
Drive Dont Fly, But Buy Mexican Auto Insurance First
If youre well into your third trimester, flying probably isnt the best option. In that case, scoop up some Mexican insurance from Mexican Insurance Store and proceed with your plans, anyway. Mexican car insurance online is a lot cheaper than airfare. Besides, many airlines wont let you fly with them if youre due soon. With Mexican insurance online, youll be able to drive around at your own leisure. You don't even have to leave home to buy Mexican car insurance, its available online. By investing in Mexican insurance, you can still enjoy a Mexican vacation during the late stages of your pregnancy.
Clear Your Plans with Your Doctor
Every pregnancy is different. For the most part, traveling to Mexico shouldnt be an issue. However, its always wise to clear your plans with your doctor before making them definite. Your doctor will know whether or not youre at risk at all for any pregnancy related issues. He may be able to tell if you are at risk for premature labor too, in that case a trip to Mexico may be nixed. More than likely, your obstetrician will give you the green light. After all, youll be able to kick back and relax, and thats great for you and your baby!
Stay Safe and Be Smart
Everyone knows that drinking the water in Mexico isnt a good idea. That's especially true for expectant mothers. The last thing that you need, on top of morning sickness and other pregnancy-related symptoms, is to get sick from drinking the water south of the border. If you decide to do any type of strenuous outdoor activities like hiking, remember to take it slow and easy. You dont want to end up in the hospital during your Mexican vacation, so put safety first at all times. Someday, youll be able to tell your child that she was in Mexico before she was even born!