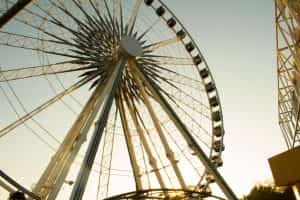 After purchasing quality Mexican Auto Insurance at mexicaninsurancestore.com, the first thing that you should do when planning a trip to Mexico is map out the activities that you'd like to enjoy. Different parts of the country have different things to offer. As Mexico's third largest city, Monterrey has a little bit of something for everyone. The drive south couldn't be easier, and you'll enjoy a stress-free journey by purchasing Mexican Insurance online before leaving. While the city of Monterrey has plenty of phenomenal cultural attractions to enjoy, it has a plethora of outdoor activities, too. You can learn more about them by reading on below.
Getting to Monterrey
When it comes to road trips into Mexico from the state of Texas, Monterrey is a natural choice. Your Mexican Car Insurance will serve you well as you cross the border at one of two prime spots: the McAllen-Hidalgo/Reynose crossing or the Laredo/Nuevo Laredo crossing. It's easy to make your way over to the main Monterrey route, Mexico Highway 85, from either place. Armed with your Mexican auto Insurance, simply head south on 85 and follow the signs to Monterrey. The journey is approximately 120 miles and usually takes around two hours. Still, it's an easy day trip – and the many outdoor activities make it more than worth it.
Hike and Climb Your Day Away
Upon arriving in the Monterrey area, you'll have several different options for outdoor enjoyment. Hiking areas are abundant in the Monterrey region; as long as you have quality Mexican insurance, you'll be able to visit any one of them. Chipinque Ecological Park is a very popular destination in the area. As the home of the white-faced Chipinque Mountain, it is chock full of prime rock climbing, hiking and other activities. La Huasteca is another great option. Situated on the edge of Monterrey, it features deep canyons and many sheer, dramatic cliffs. The scenery alone is enough to completely blow you away.
Explore Mountain Streams
Another great way to enjoy time outdoors near Monterrey is by visiting Matacanes. This rough, scenic river is surrounded with rugged landscapes and plenty of cool, refreshing pools. Driving to Matacanes should be no big deal, especially if you have quality Mexico insurance. Once you arrive in the area, you can take your pick of several great activities. Cool your weary feet in a chilly mountain stream, or hike your way deep into the mountains. Be sure to exercise caution at all times, though – the terrain can be absolutely unforgiving. If you're an outdoorsy type, though, you will be in your element at Matacanes. When you've had your fill, wrap up your Monterrey sojourn, grab your Mexican car insurance and head back to the States!