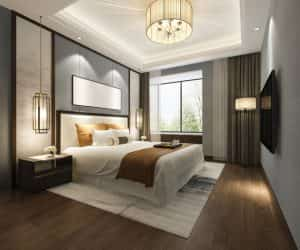 There is nothing more frustrating than to walk into a smoking, king-bed, poolside hotel room after reserving a non-smoking, double queen, ocean front suite. Not only did you pay additional money for the upgraded location, but your family can not all fit in one bed. Tired, you have to stand in line again to fix the situation. What if there was a way to ensure your room requests were confirmed? Planning ahead of time and following up will help travelers procure the room of their choice.
These tips on ensuring your special requests and lodging needs are met when you visit Mexico are brought to you by Mexican Insurance Store, quality Mexican Car Insurance online. Mexico travel experts strongly suggest you buy Mexican Automobile insurance at Mexican Insurance Store online before your travel begins to make sure you get the best rates on comprehensive Mexico car insurance.
When reserving a hotel online, research available rooms. Does the resort offer smoking and non-smoking rooms, ground-floor poolside rooms, rooms by the elevator? Make note of all of the things you do and don't want. For example, if you want a quiet room, requesting one on an upper floor away from the elevator is a smart choice. Once writing down what you want, types these requests into the request box. This will be limited in characters so you will have to abbreviate.
There are a few ways that help make sure your trip is perfect from start to finish.
1. A week before leaving, call the resort. Confirm your reservation and room requests. You will be told requests cannot be guaranteed but the resort will try to meet them.
2. The day before travel, fax or email requests to the hotel. Most people do not know room assignments are sometimes made the day before the expected visit. By taking this last step, your request can most likely be accommodated and the following day will be stress-free.
In the end, remember that it makes sense for the hotel to accommodate any reasonable request you make to ensure you return on your next visit to Mexico. Keyword here is REASONABLE. Hotels realize that the power's always in your hands on whether or not you want to stay again, and most do all they can to make your stay want you to stay again.