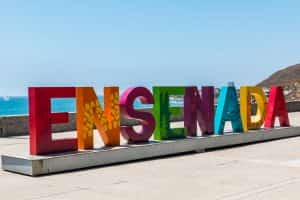 There is a wide range of enjoyable activities that you can engage in during your visit to Ensenada. Located in Baja California at approximately 70 miles from the border, the city is coupled with top rated quality sightseeing sites, places that you can visit and a host of other fun activities for you to do.
Dont forget, you need Mexican auto insurance from Mexican Insurance Store.com because US and Canadian car insurance is not valid in Mexico. Quality Mexican insurance is important because the Mexican authorities will detain you until you pay for damages they say you cause to others. For more information preview Mexico Insurance for reliable low cost insurance for Mexico.
This beautiful city is a renowned destination point due to its beautiful beaches, parks and various other attraction sites that will give you plenty of options on the fun things to engage yourself in. For instance deep sea fishing and scuba diving. Enjoy land sports, wildlife and nature.
Ensenada Mexico: 5 Top Things to Do!
One of the most famous visitor attraction sites which has also been praised by many in the city is the La Bufadora, a sea geyser located on the coast. The geyser is an awesome view which erupts each minute flashing its waters as high as 80 feet into the air. Furthermore, as you drive to La Bufadora, you can enjoy a beautiful view of water on both sides of the road as you make it through the mountain roads.
However, it is important to note that driving in Mexico without valid Mexican auto insurance is considered a criminal and civil affair. According to the Mexican law, an accident which occurs as you explore the city without any valid insurance may lead to your vehicle being impounded or you may end up in jail. Hence, it is advisable to acquire a Mexican insurance to do away with such worries.
Aside from being a famous and excellent surfing destination, Ensenada has an undersea canyon that runs into the Ensenada Bay which supplies nutrients for a bountiful marine life in the area. This has enhanced whale sighting which you can experience at certain times of the year.
As you go on with your daily activities, you will also be impressed by pretty sceneries of Ensenada. There are many restaurants, bars and shops all over town. You can participate in indoor sports like bowling and fitness.
What is more, there is an array of restaurants, where you can dine out and enjoy finger licking dishes which includes a variety of Mexican cuisines. Ensenada has many buildings and structures you can visit which includes museums. You can entertain yourself to the beautiful nightlife in the city and experience great Mexican culture and great music.