It's always a good idea to investigate the exchange rate before you head into Mexico. This can guide your decisions as you decide whether to handle your transactions in dollars or pesos. Although areas in the southern part of the nation may require changing your dollars before making purchases, border communities tend to be more receptive to accepting dollars. For example, Mexican insurance for driving can be purchased online with U.S. dollars. Although there might be some Mexican vendors for Mexico auto insurance, you are more likely to find the best benefits and prices with an online vendor before crossing the border.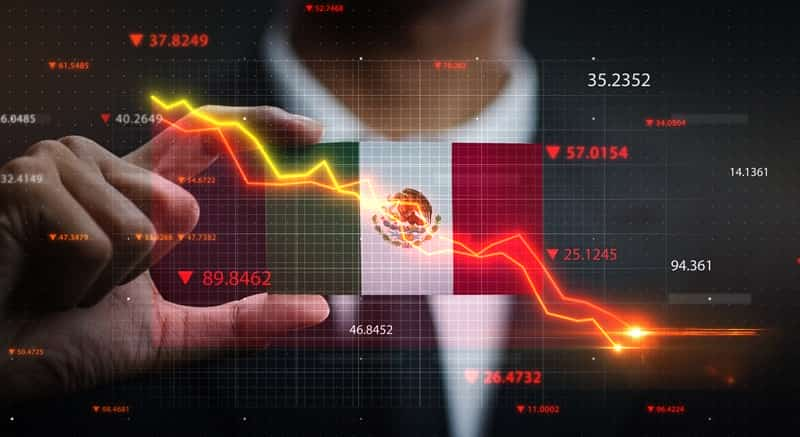 Find the exchange rate.
Although many sites provide financial information, Google makes it easy to learn about the peso. By typing Mexican peso into your search bar, you can find the dollar equivalent for one peso. You can adjust the dollar value to one to find out how many pesos your dollar will buy. When the number of pesos to a dollar is high, the peso is weak, as in recent weeks. Therefore, it may pay to convert your dollars to pesos as you travel in this instance. When the peso is weak, Mexican commerce in the U.S. tends to slow because it takes more pesos to buy a dollar's worth of goods. Conversely, your dollar will buy more in Mexico. With pesos in hand, your transactions will typically be more accurate.
Pro Tip: Mexican insurance for driving is required to use the toll roads, so pick up Mexico auto insurance beforehand!
How to find authentic Mexican insurance for driving

Coverage is a must for all motorists in Mexico. However, it's easy to forget such details as you approach the border. This is especially true if traffic is heavy and if you are in a rush. Researching online allows you to find quality Mexico auto insurance at excellent prices. Your policy needs to meet the standards for the states you will visit. This is so that you can cover costs if you are in a serious or even deadly car accident. Even if an accident is not your fault, you could face serious legal entanglements while authorities investigate the situation. The right coverage ensures that you will have the needed legal support in such a situation.
Mexican insurance for driving from MexicanInsuranceStore gives you peace of mind so you can enjoy your trip without worry!
Mexican Insurance for Tourists – Pesos or Dollars for Your Foreign Transactions?