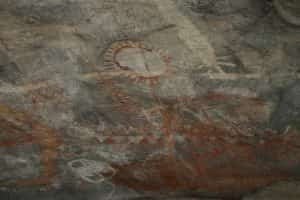 There are plenty of rewards for venturing away from the U.S.-Mexico border while visiting Mexico. Once you have quality Mexican Insurance by mexicaninsurancestore.com in your hands, the road is completely open to you. Why not expand your horizons – and learn more about Mexico's ancient history – by checking out some cave paintings? Whether you enter the country at Tijuana or Tecate, it's a relatively sedate eastward drive over to the village of La Rumorosa. As long as you have purchased Mexican auto insurance online , the journey should be peaceful and easy.
Exploring Vallecito
Although the famous cave and rock paintings of northern Baja are found near La Rumorosa, they are actually located at El Vallecito. The name means "little valley," which is definitely apt. Within this valley, several rock formations and caves abound. An easy-to-navigate loop exists; armed with your Mexico Insurance , you should be able to explore it at your own leisurely pace. Along the way, you and your traveling companions are sure to be impressed by the stark beauty of the region. It's located smack-dab in the Sierra Juarez; the scenery alone is well worth a visit.
Don't Miss El Diablito
Without a doubt, the most famous painting in El Vallecito is El Diablito. That name roughly translates to mean "little devil," and it's easy to see why. The painting consists of a human-like form with devil horns on its head. You'll be glad that you invested in decent Mexican insurance after seeing this remarkable painting. If you're lucky enough to be in the area around the time of the winter solstice, you'll be able to see El Diablito's eyes lit up by the sun. If you only have time to visit one painting while here, though, El Diablito should be it.
Experience History Firsthand
Investing in topnotch Mexican auto insurance is well worth it, since it allows you to explore this majestic country at your own pace, without fear of being locked away in jail. If you're already planning a visit to Tijuana or Tecata, you should consider jumping on the Rumorosa-Mexicali Highway and heading over to La Rumorosa. The cave and rock paintings of El Vallecito are sure to make your journey more than worth it. Besides, most people overlook the fact that Mexico boasts a rich, ancient history of its own. The 500-year-old paintings of this part of Baja are, at turns, fascinating and mystical. Secure Mexico insurance prior to leaving, then immerse yourself in the grandeur of the region.