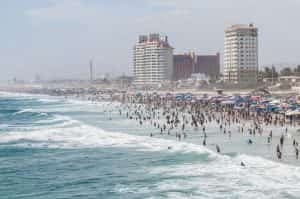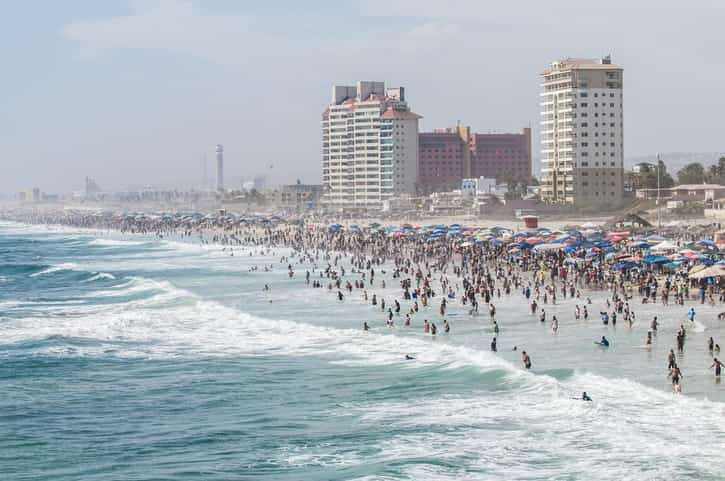 There's nothing quite like hopping into a car in San Diego and heading south of the border. All too often, though, visitors to Mexico limit their explorations to the greater Tijuana area. There's a popular misconception that driving farther afield is too complicated and dangerous.
As long as you have quality Mexican Auto Insurance coverage though, it pays to spread your wings a little. Once you have decent Mexican Car Insurance from Mexican Insurance Store in hand – especially through the easy online process at mexicaninsurancestore.com – you can discover the real excitement that Mexico has to offer; Rosarito Beach is a prime example.
Getting There As long as you take the correct route, getting to Rosarito Beach is an absolute breeze. Before leaving the states, get car insurance for Mexico online; waiting to purchase Mexican auto insurance from the shacks at the border is always a risky proposition. Nothing can sideline an otherwise fun trip to Rosarito Beach quite like being put in jail for not carrying proper Mexican insurance.
Of the two main routes to Rosarito Beach from Tijuana – the Transpeninsular Highway and Mexico 1D – the latter is the best option. It's a toll road, but it runs along the coast and is relatively easy to navigate. Enjoying Your Visit When traveling south, by car, along Mexico 1D, remember that turnoff signs usually appear at the last possible second.
Keep your eyes peeled for those turnoffs and pay close attention to signs along the highway. Make sure that you have proof of the car insurance for Mexico that you bought online with you at all times. After arriving in Rosarito Beach, though, get ready for a fun-filled time. Construction abounds in the area – it was kick-started when Fox Studio Baja set up shop in 1996 for the production of Titanic. You may not find Jack and Rose lounging around on the beaches here, but you will find plenty of people who are ready for fun.
Key Sights in Rosarito Beach In addition to the glamor that the film industry has brought to the area, Rosarito Beach is bursting at its seams with ways to have fun. Its main drag, the Boulevard Juarez, is jam-packed with bars, restaurants, clubs and other types of nightlife. The stately – and historic – Hotel Rosarito is situated directly on the beach, ensuring that you'll bring home many fond memories of your stay.
Once you've had your fill of fun in the sun – or when your responsibilities beckon you back home – just jump back in your car and head north. Armed with your first-rate Mexican auto insurance policy, you'll have nothing to worry about. Ultimately, you'll be glad that you ventured further south into this fascinating country.