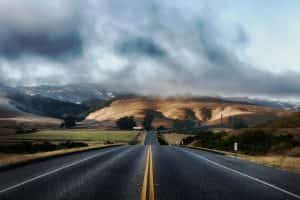 While many people are vaguely aware of Mexico's recent history, many are quite unaware of its colonial past. Historians will agree that Mexico had a proud, fascinating colonial history – and Saltillo is one of the best places to get a feel for it. To pay a visit to this historic northern city, buy some Mexican Insurance online and plan a trip. The journey is relatively simple, and topnotch Mexican Car Insurance will help keep you from running into any legal trouble. After experiencing the city firsthand, you'll see why so many people take day trips from various points in Texas to see it for themselves.
Plotting a Course to Saltillo
Saltillo is an ideal place to visit, especially if you're looking for a convenient day trip from McAllen or Laredo. You can cross into Mexico from either point, then head south towards Monterrey via Mexico Highway 85. Make sure that you have your Mexico Auto Insurance by Mexican Insurance Store.com in hand for the trip. Once you hit Monterrey, head west on Mexico Highway 40 for Saltillo. Simply follow the signs; you'll arrive in the city within an hour. For best results, make plans about what you'd like to see in Saltillo prior to leaving.
Enjoy Art and Architecture in Saltillo
As a college and manufacturing town, Saltillo is definitely bustling. It's also a prime cultural center, boasting plenty of art and architecture. The money that you spend on Mexican insurance will be well worth it, when you visit places like the Palacio de Gobierno.
This statehouse was built during the colonial era; it boasts magnificent murals by Salvador Tarazona and plenty of breezy courtyards. The Cathedral of Saltillo is another great place to visit. It was built during the middle of the 18th century – don't miss its silver-plated altar.
Try a Local Specialty
Mexican cuisine varies considerably from place to place. In Saltillo, the dish of choice has to be pan de pulque. This light, airy bread is created using a unique process that incorporates agave juice into the batter. You can find pan de pulque all over Saltillo. After you're completely sated, you'll probably be ready to head back home. Double check that you have your Mexican car insurance handy, then plot a reverse course back home. You're sure to come away with many fond memories of Saltillo.