Mexican Insurance Online – Dirt Roads vs. Off-Road in Mexico
If you are aware of the fact that your Mexican insurance online can be nullified in the event of off-road driving incidents, you might wonder about how to tell if a road is considered off-limits or not. In the context of your Mexican car insurance, it is important to review the policy's wording to ensure that you have a clear understanding of any definitions. However, the following details provide a few pointers if you are concerned about rural settings that you may encounter during your travels.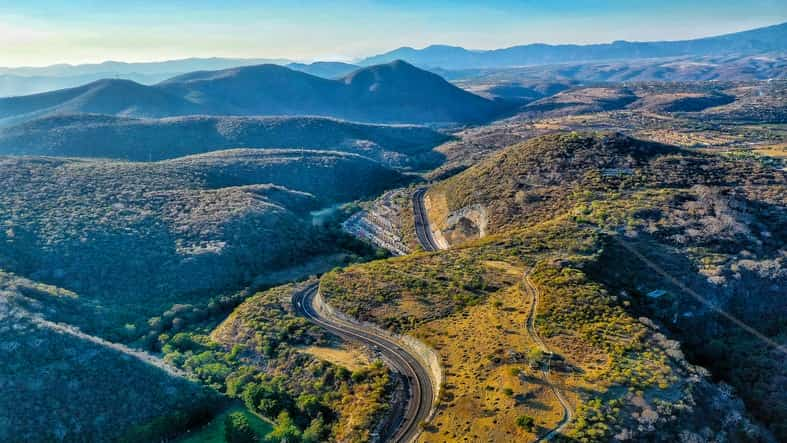 Is the Road Marked?
A dirt road that has street signs is not likely to cause any problems if you are stranded or in a wreck. Of course, driving on dirt roads tends to be slower because of the conditions. Unfortunately, not everyone operates with common sense in such settings, which means that you can't take any road for granted, especially in rural Mexican communities. It would not be unheard of for unskilled motorists to have freak accidents while driving at a snail's pace on a quiet country road. Be aware to avoid being entangled in such shenanigans. Of course, you will have Mexican insurance online for such a situation, but be sure that you opt for a comprehensive policy to guard against the potential for an uninsured motorist incident.
Is the Road Passable
There are plenty of unmarked dirt roads that are still clearly passable. For example, a trip to the Lobera, an interesting land and water formation between San Quintín and El Rosario, requires driving through some remote country. However, the roads have been traveled enough to be clearly identifiable. Even so, it is a judgment call as you apply your understanding of your specific policy terms. Fortunately, the likelihood of an accident is minimal. Your more serious concern would be a breakdown in such an area. Traveling with a guide or with other motorists could provide for some safety as you explore such an area.
Off-Road Risks and Your Mexican insurance Online

Although an accident might create a serious loss if your Mexican car insurance refuses to cover it, your greater concern in most remote areas would be a breakdown that requires towing or other assistance. Be sure that you have a way to contact your Mexican car insurance hotline if you travel into rural areas.
Mexican insurance online at MexicanInsuranceStore.com gives you peace of mind with Roadside Assistance included at no extra cost throughout Mexico with each policy!
Learn more about Mexican insurance online here