Mexico insurance from MexicanInsuranceStore.com – Definitions Matter – A Guide to Mexican Food Terms and Information
Many travel writers indicate that culinary tourism to Mexico has been on the rise in recent years, which makes for a great excuse to take a long weekend to cross the border and eat to your heart's content. However, you may be so acquainted with Tex-Mex variations on Mexican flavors that you will be met with a few surprises during your travels. One surprise you don't want to encounter is a lack of sufficient Mexico insurance from MexicanInsuranceStore.com. Be sure of issues such as liability requirements when you buy Mexico insurance for cars.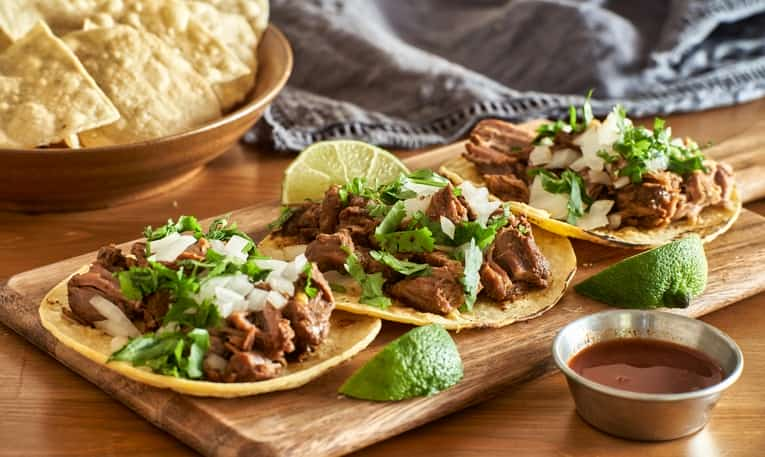 Common Foods with Different Interpretations
Some of the most common north-of-the-border interpretations of Mexican foods are rarely seen in Mexican communities. Of course, this can also vary a great deal based on the region you visit. Additionally, your exposure to authentic Mexican food north of the border may clue you in to what to expect. However, Taco Bell is not your best example of Mexico's cuisine. Following are a few foods to try for comparison as you travel:
Taco – a taco is typically a corn tortilla that is folded over to hold meat and condiments. You will rarely find hard shells in Mexico, and you will also rarely find cheese in a taco. However, you can order a quesataco, which is actually more like a hybrid that merges a meat-filled taco and a quesadilla.
Quesadillas – you will find that both corn and flour tortillas can be used for these cheesy treats. Cheddar cheese is not very common, so expect something like queso Monterrey or goat cheese.
Chile – you may be familiar with chili, a north-of-the-border mix of beans, meat, sauces, spices, and seasonings. Chile refers to peppers of varying heat levels.
Salsa – there isn't a single favorite salsa, but salsa is nearly always served with meals. You'll find raw salsas, cooked salsas, and varying degrees of heat in salsas.
Common Needs with Mexico insurance from MexicanInsuranceStore.com
Your Mexico insurance from MexicanInsuranceStore.com is a proof of responsibility, which is important if you are in an accident. Your liability coverage should be based on the state requirements, which means that you do need to do a bit of research before you buy your Mexico insurance for cars. Your Mexico insurance for cars limits need to be high enough to address potential death benefit costs if you are in a fatality accident.
Mexico Insurance from MexicanInsuranceStore.com includes Roadside Assistance, legal and bail bond throughout Mexico at no additional charge to you

Find the best Mexico insurance for cars and learn more about Mexico Insurance from MexicanInsuranceStore.com and its advantages
Mexico Insurance from MexicanInsuranceStore.com – Definitions Matter – A Guide to Mexican Food Terms and Information