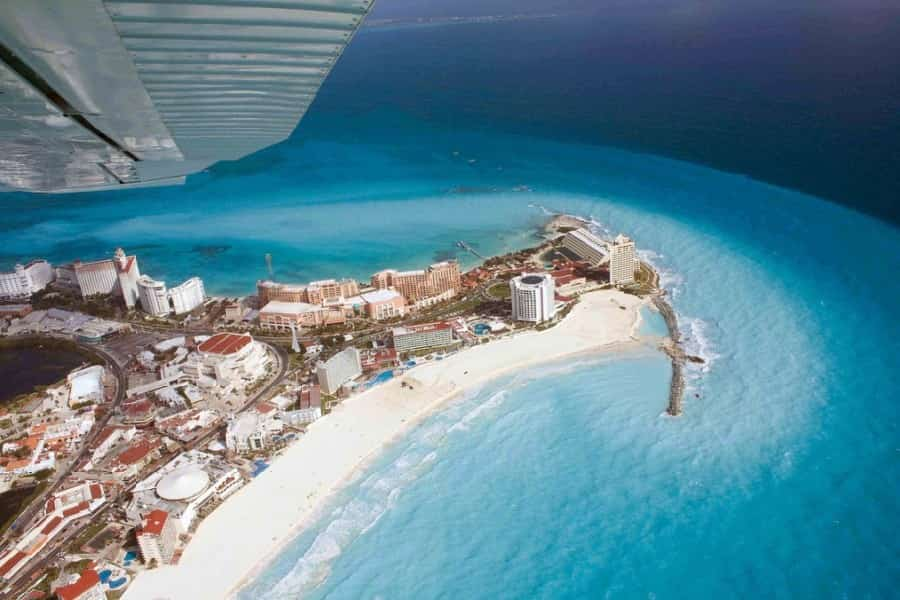 Known for its white-sand beaches and ancient Mayan ruins, Cancun offers photography enthusiasts a chance to capture both natural and man-made attractions. One of the best places for observing the balance of both is found at the Bridge Panoramica's observation tower. Here, local hotels and buildings are the backdrop against natural foliage and inlet waters.
After a warm day of photographing one of Cancun's beaches, ancient Mayan ruins or other points of interests, capturing Cancun at night is twice as fun. The city comes alive with lights and people, from still images to those with colorful movements. Locations hosting outdoor performances and long-standing neighborhoods offer some of the best vacation photography.
Visiting El Centro
Visit El Centro just before sunrise or sunset to photograph many of the older buildings and still images. Here, each neighborhood is an individual square featuring quaint parks, historic buildings and educational signage. Learn about each location while capturing the soft glow of light from the sun against the buildings, or enjoy the greenery against the clearing sky by photographing one of the many parks after a rain shower.
For evening photographic journeys, explore the hotel district and locate a rooftop observation point. Plan your visit to arrive just before sunset and watch the skyline's transition as the day gives way to the night. Cancun is unique because shades of red, orange, lavender and deep violet are all visible during this transition time.

When finished, venture out on foot and photograph some other points of interest. Colored fountains and illuminated statuses offer contrasts of neon lights against the black darkness. If looking to be entertained while taking some great shots, watch a performance at an outdoor plaza. Here, native dancers will provide many opportunities to photograph Cancun's people while learning about their performing arts' culture.
Cancun: A Must-See Photographic Journey is brought to you by MexicanInsuranceStore.com.
Mexican insurance

is now required in order to drive on any highway in Mexico. Mexican Insurance thru MexicanInsuranceStore.com comes with FREE Roadside Assistance.