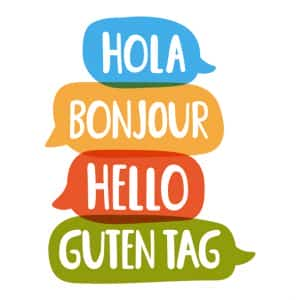 When you plan your getaway for Mexico, thinking in addition to adding Spanish to your trip, you also want to buy Mexican car Insurance from Mexican Insurance Store to protect you while driving. You can easily compare Mexican Insurance Online to get the best Mexico insurance possible.
For your first trip or next trip down to Old Mexico, you can begin thinking about the places you will travel. Think about how much easier it would be to interact with Mexican people on your trip when you can say some key words and phrases in the native Spanish language.
Think about the many things you would need to say on a trip to any foreign land. You would need to know words for favorite daytime and nighttime activities – for example, you can ask where to go to "bailar" (to dance) or where to find a "club" (a nightclub). Travelers who want to have a beer might already know the term "Corona" (a brand of beer – or cerveza).
The great thing about the Spanish language is many of the words are the same in English and Spanish, or at least they are similar. These words are called cognates.
Also in Mexico, you might need to use words related to transportation. For example, you might need the "tren" (train), the "bus" (autobus), or the "aeropuerto" (airport). Since Mexico City has the world's largest bus system, it would also help to know Spanish names for attractions you want to see in the capital. Don't forget to learn the basic directions (north, south, east, and west). Here they are in Spanish – "norte," "sur," "este," and "oeste."
By learning a few simple words and phrases before your Mexican travel begins, you harness a great deal of power if and when problems arise. No locals will expect you to be completely proficient in the language, but a few common phrases will let them know you respect their culture and their current way of life. Plus, learning Spanish is fun, so put your best foot forward to make the most out of your new language and your trip to Mexico.