Between you and the relaxation of a Mexican beach lies one simple obstacle, the Mexican border. Realistically, crossing into Mexico can be quite easy as long as you do so when the border is open. Mexico insurance for Phoenix Arizona drivers can be purchased online before you start the journey. This saves you any doubts about Mexican auto insurance for Phoenix that might be purchased near the border. Although many shacks offer coverage from local Mexican insurers, you will not have the chance to compare value, benefits, or limitations that you would be able to evaluate with online Mexican car insurance for Phoenix, Arizona.
There is a multitude of pricing, coverage, and stability issues. And you should not overlook these issues. MexicanInsuranceStore.com is A+ rated by the BBB and will NOT sell you an unrated policy. We only provide independently "A" or "A+" rated policies with insurers who are global in nature. And they must have a minimum of $30 Billion in assets.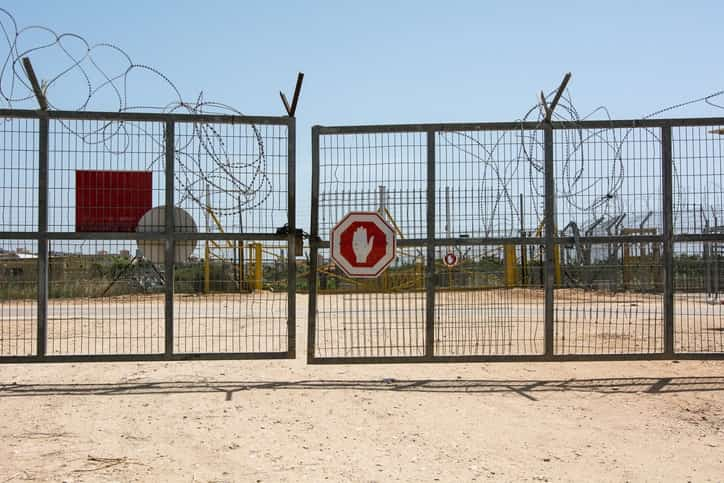 Border Fence
Monitoring border conditions from Arizona

You can actually review border wait times online at the U.S. Customs and Border Protection website. This makes it possible to select one or more ports of entry at a time for review. You can also look for apps such as Best Time To Cross The Border, a Google app that provides specific details as well as maps. Study these resources ahead of your trip to become familiar with trends. You can also check into options for expedited re-entry into the United States. Pro Tip: Mexico insurance for Phoenix gives you toll road access, so secure an insurance policy before leaving!
Coverage for your vehicle in the border zone
Failing to obtain Mexico insurance for Phoenix could be one of the biggest mistakes of your trip. Foreigners are required to have proper coverage, and your domestic policy won't meet the criteria. Furthermore, you must have Mexican car insurance for Phoenix. If you happen to cross the border without insurance, you could land in a Mexican jail as you resolve your breaking of the law, especially if you have a serious wreck causing major damage or even death.
Is Mexican Car Insurance for Phoenix Arizona drivers required? (Yes)
If you cross the border without your smartphone can facilitate a remedy rather quickly. Take time to pull over as you select coverage based on your vehicle's value, your travel plans in terms of states and timing, and your priority benefits. You should print a copy of proof of coverage at your earliest possible convenience, but your Mexican car insurance for Phoenix is immediately available to the authorities in case of an incident.