Shopping for mementos at the Mexican border can be frustrating. This is especially true if you are waiting to leave the country. In those cases, you oftentimes face a parade of junky goods. Although some of the goods for sale may be attractive, you are more likely to find quality items as you explore shops and stands for yourself. The same issue could face you on the other side of the border as you begin your journey. Unfortunately, you really don't have many opportunities to compare shop for Mexico insurance for tourists if you pick one booth and stop. However, when you buy Mexican car insurance online, you can compare and research enough to ensure that you are selecting a quality policy.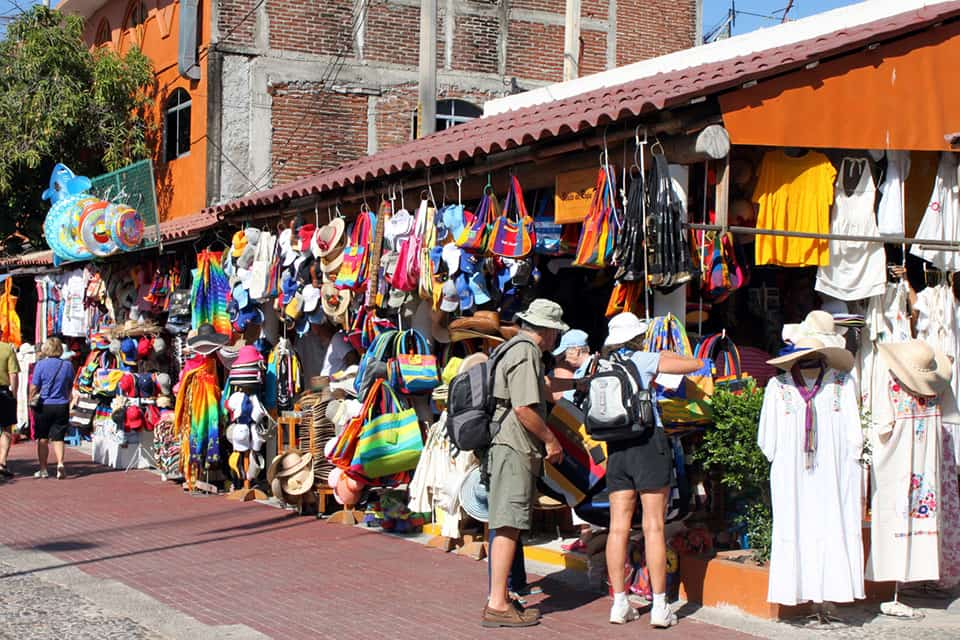 Shopping for Souvenirs in Mexico
Buyer Beware
If you are looking for a few cheap trinkets, border goods may be fine. However, you are put in the position of making a snap decision if you are confined to your vehicle. Even food items from a border vendor could be suspect. Most tourists don't find the best tacos in the waiting line to leave the country. It's better to enjoy food from a reputable source as you enjoy your time in Mexico. Stock up with snacks for the long border wait so that the carts don't tempt you.
Similarly, be aware of your needs as you select Mexico insurance for tourists. You should be aware of liability requirements for the areas you will visit. You will also want to consider the condition of your car as you evaluate whether they offer roadside support. Top-rated options include roadside assistance at no extra cost when you buy Mexican car insurance online. This makes it an excellent avenue for ensuring that your coverage will serve you well in an emergency.
Pro Tip: Mexico insurance for tourists is required for toll roads, so buy Mexican car insurance online before leaving!
If you have forgotten to obtain Mexico insurance for tourists before reaching the border, you might be tempted to stop at a border booth because you are concerned about having at least some coverage. However, a wireless device makes it easy to buy Mexican car insurance online in just a few moments. You will receive your proof of coverage by email. And the insurance company will immediately transmit your policy information to Mexican data systems.
Mexico insurance for tourists by Mexican Insurance Store.com gives you peace of mind because it includes roadside assistance, and legal and bail bond.