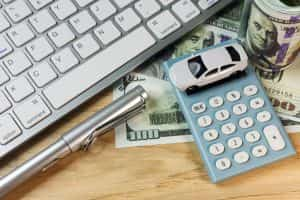 A trip to any of the fabulous Mexican destinations is bound to be quite memorable. With all the activities to try out and sites to see, this is an experience that everyone is encouraged to partake of. Like any other trip beyond one's borders, it is a good idea to be adequately prepared, regardless of how long the visit will be. Whether for business or pleasure, Mexico is a great travel destination.
Best Mexican Car Insurance for Driving in Mexico!
When preparing to visit Mexico, it is important to get best Mexican car Insurance before beginning your trip. Mexican Insurance can quickly and easily be purchased at mexicaninsurancestore.com by savvy travelers who want to save frustration, time and money. Mexican law requires drivers from Canada and America and anywhere else for that matter to purchase Mexico auto Insurance to pay for damages in any at fault vehicular accident, unless one wants to pay out of ones own pocket.
The country's official language is Spanish. It helps if people spare some time to learn a few basic phrases that will definitely come in handy. For people who struggle with learning foreign languages, the best option is to carry a Spanish phrase book that can be referred to during the visit. The diverse country has a rich heritage that encompasses art, history, delicious food and ample facilities for visitors to enjoy.
The common ways of reaching Mexico are by air and by road. For travelers who want to get to Mexico by driving their own cars, Mexican car insurance is a compulsory requirement for foreign drivers because American or Canadian insurance cover is not recognized by Mexican legal authorities. This Mexico insurance can easily be purchased online to prevent the hassle of trying to get it at the border.
The popular beach resorts of Mexico are known for their exquisite turquoise beaches, white sand and top notch tourist facilities. The warm tropical weather that is experienced during peak season calls for light, casual and comfortable clothing. The local residents are generally very friendly and they enjoy meeting foreigners. It is fun to mingle with the people and visitors should strive to be sociable while visiting Mexico.
Mexico is an exciting shopping hub and most shops are open from mid-morning until late at night. The popular tourist regions enjoy long shopping hours throughout the week. Museums and theatres have specified hours within which they operate. It is advisable to check the hours before visiting. Before embarking on the trip, it is important to be aware of some of the laws such as the laws concerning items that tourists are permitted to carry into Mexico. Mexican Automobile Insurance for Driving in Mexico!