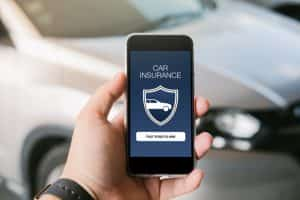 One of the things that a tourist should be checking for before traveling is the background of the country you are traveling to. You should have basic information about your destination. This information helps you to choose a travel insurance package that suits your priority area of coverage.
Be Safe In Mexico and Mexican Auto Insurance Online!
This be Safe In Mexico post is brought to you by Mexican Insurance Store purveyors of best quality Car Insurance for Mexico at very reasonable rates! For more information on Mexican Car Insurance by Mexican Insurance Store review Mexico Car Insurance resources.
For Mexico a travel tourist should be aware of the safety risks involved. The various categories and how one can get covered. Being a country where there are  drug wars one should have insurance coverage that shelters you from things such as theft if you are driving, however most drug war problems do not involve tourists.
Cases of street crime is not rampant in Mexico and but people lose various things every day. Dressing expensively and having high value accessories and jewelery increases your chances of having a problem as it attracts the wrong kind of attention. One is therefore advised to dress down no matter what country you chose to vacation in.
A tourist should also be alert when in public places like airports, tourists' sites and bus stations as they are hot spots for problems. This also includes the choice of taxis, not all taxi drivers are genuine, some may lead you the wrong areas, and it's safe to get taxis only from authorized taxi ranks. With all these impending concerns one should therefore have an insurance coverage that has a lost and stolen property coverage (this is usually covered by homeowners policies), however you should take extreme care of your possessions as insurance won't compensate for every situation.
Approximately 60% of health/travel insurance policies cover terrorism while in a foreign country which is probably not a major terrorism threat destination; however there are small groups of nefarious characters that thrive in some countries. To be safest insist on using the toll highways.
Mexico is usually a very safe place with crime no more prevalent than anywhere else depending on the situation. Its always best to be cautious. There are less violent crimes that one may come across, for instance you may be stopped by someone asking for directions or help. When faced with such a situation take necessary precautions by ensuring there is reasonable distance between the two of you, people are however advised to be wary of such people to not trust anyone who approachs you to offer help. Be Safe In Mexico and Mexican Auto Insurance Online!