While you can fit the trip to Ensenada and back into a day, you might want to make this one an overnighter. Heading south for cooking classes at A Comer, a cooking school with private dining, will allow you to become familiar with local flavors and culinary techniques. If you can reserve a lunchtime spot, you can be home by dark. Otherwise, make sure that you have a two-day Mexico car insurance policy. Your Mexico auto insurance should be effective when your vehicle is located in Mexico.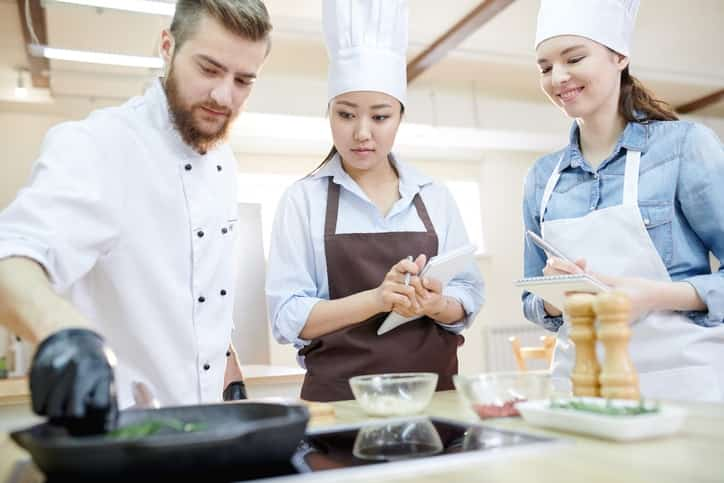 Lessons in Ensenada and Mexico auto Insurance
The Hussong family has been integral in the Ensenada region for decades. And the star of the show at A Comer is Juan Antonio. The proprietor grew up a bit south of the city in San Quintín, and he has trained at a San Francisco culinary academy as well. His professional experience has included cruise line restaurants as well as upscale establishments in both Mexico City and San Francisco. A Comer is only a few years old, and his restaurant-school concept is perfect for the traveler who wants to do more than just typical sightseeing.
The approach to instruction includes a management session as the menu for the day is presented to students. Preparations begin prior to cooking, a common approach in the everyday Mexican kitchen as well. Timing is important, especially because of the long cooking time of some typical foods on the Mexican menu. Common foods are treated with unique variations, perfect for making this an upscale alternative to the traditional taco stand. Participants walk away with more than just a full belly as they take their newly learned techniques home for further practice.
Staying Overnight
A two-day Mexico car insurance policy is necessary if an overnight stay is included in your plans. You may be able to limit your time at the border by staying at a hotel that offers fast-track passes. This will allow you for a quick exit without the normal wait times on weekend afternoons. You may also want to set up your Mexican auto insurance policy for a weekday so that you can enjoy a smooth same-day trip back home. This can save you that extra day of Mexico car insurance.
Each Mexico insurance online policy from Mexican Insurance Store comes with Roadside Assistance throughout Mexico.