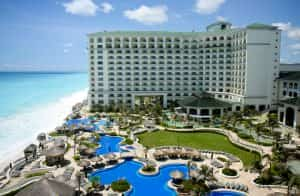 Yes there are quality art galleries in Cancun! Most people visit Mexico for the exotic beach life, vibrant night life and delicious food and drink. However, there are people on this earth who find entertainment in historical pieces, traditional design and anything that can send them back in times when human beings were not aware of machines and our complicated mechanical life. If you are one of them read on! Mexico is not only about beach life. Rich culture, traditions and arts are evident from the large number of art galleries that are available in the cities such as Cancun and Puerto Vallarta.
According to Mexican travel experts, all visitors really do need to obtain a Mexican Auto Insurance Policy from mexicaninsurancestore.com before starting off on their great adventure. Quality Mexico insurance coverage allows you to drive your vehicle without worrying about what could happen from a liability standpoint if you are unfortunately involved in a traffic mishap on your trip. Best part of buying Mexican Car Insurance online is that you will have more certain coverage and you wont need to pay any additional fees. At Mexican Insurance Store.com all fees are included within the cost, so you can save time and money with their easy to use instant print system.
While spending your vacation in Cancun, water sports, adventure and nightlife will never leave you. But you should not miss visiting the art galleries in downtown Cancun and the Hotel Zone. Besides art galleries, you will also find artists selling their work in the corners of the busy street.
Art galleries are the preference of Canadian and American art lovers as the galleries represent the best work of local and internationally acclaimed artists. If you are interested in traditional art, the Cancun folk art museum might be your kind of place.
It is located in the El Embarcadero Marina. In the museum, you will find a wide range of Mexico regional and national folk art. Religious artifacts, traditional costumes and masks and handmade toys are on display in the exhibitions. You will also learn about several stories about the local culture and the history of Mexican people.
Are you interested in shopping for art? You can buy pieces from commercial art galleries and individual vendors in the area known as the Plaza Kukulcan which is famous for its upscale jewelry and clothing stores. In the Plaza, you will find the work of Sergio Bustamante, a famous local artist. In most of his works, you will find a tinge of Indian and Chinese influences.
You can easily find blend of spirituality, humor and superior workmanship. If you are looking some bargain deals, you should try the common areas of the shopping center where local artists are allowed to display and sell their work. You will find artists in abundance selling handmade jewelry, oil paintings, crafts and pottery.