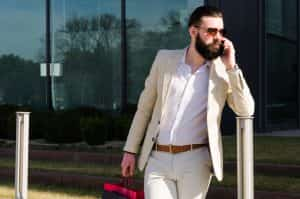 Quality Low-Cost Mexican Insurance Online For Arizona Residents…  or Toll Free 1-800-800-9988
When you use a service regularly enough, it often makes sense to sign up for an unlimited membership. Although doing so will cost you more money initially, it will save you considerable amounts of money in the long run. If you live in Arizona and visit Mexico on a regular basis, buying a yearly car insurance policy for driving in Mexico can make all sorts of sense. Why pay for daily, weekly or monthly coverage several times per year, when yearly coverage is so affordable and so easy to buy?
Invest in Yearly Mexican Insurance Online for Arizona Residents
With a yearly Mexican insurance from Mexican Insurance Store for Arizona residents policy, youll be able to shoot down to Mexico whenever the mood strikes. Yearly Mexican auto insurance for Arizona residents is surprisingly affordable. Depending on your needs, your Mexican car insurance for Arizona residents Liability Only coverage cost as little as $141.00 per year. You dont even have to leave home to buy Mexican car insurance for Arizona – you can do it right online. Indeed, you can get a quote for Mexican auto insurance for Arizona residents, buy your policy and print it from the comfort of home – it couldnt be any easier! Learn more about the perks of buying yearly insurance policies for traveling in Mexico below. Chances are, youll decide to do so yourself so that you can take full advantage of what this amazing country has to offer.
Enjoy Spur-of-the-Moment Trips
Have you ever woken up one morning with a hankering to head down to Mexico? As quick and easy as it is to buy insurance online, youve probably always done it first then headed down. If you have a yearly policy, though, you can skip that step altogether. Although buying insurance online is super easy, it's still one more little step that has to be done. If youre a regular south-of-the-border visitor, it makes a ton of sense to invest in a yearly policy. Lots of people from Arizona have them – why not you?
Stay Protected No Matter What Happens
What if you head down to Mexico with a daily or weekly insurance policy, then decide that youd like to extend your visit? Would you let your policy lapse and hope for the best, or would you call your provider to extend it? The first option is extremely risky; the second one is pretty inconvenient. With a yearly policy, you don't have to make that decision. Plan your trip for as long as you'd like, then extend it on the fly without any worries. Youll know that you're always protected by a topnotch insurance policy, no matter what happens.