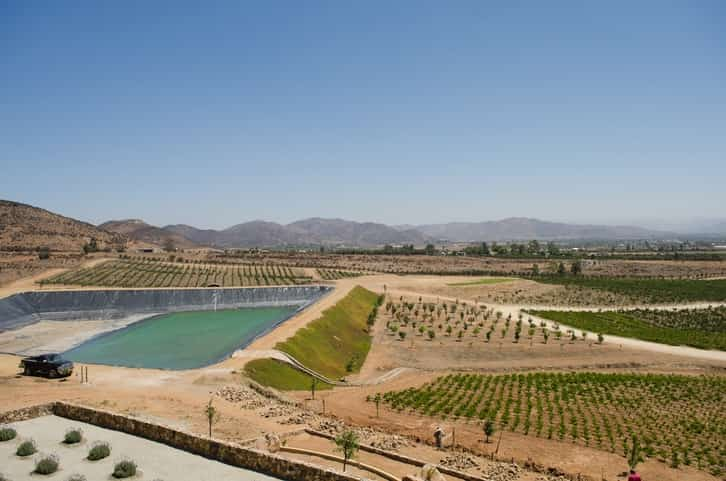 Mexican insurance Policy – An Architectural Adventure in Baja's Wine Country
If you are looking for a unique getaway for a day or for a weekend, you might want to consider heading just an hour south of Tijuana for a unique winery area. Baja's Valle de Guadalupe is captivating because of its proximity to the tourist town of Ensenada and its unique buildings and culinary choices. The area features Baja-Med cuisine, and unique architectural efforts add to the intrigue. Get your Mexico insurance policy quotes as you prepare for your trip. Your Mexico auto insurance choices can be evaluated quickly and easily with a helpful side-by-side comparison chart.
Check out a Mexico insurance policy at MexicanInsuranceStore.com
Aliximia Winery
The intrigue of the structure at Aliximia involves both visual and environmentally unique design concepts. The location was designed by an Ensenada man whose Ph.D. in math was earned in the United States and his family members, including a father who is an astronomer and a brother who is a chemist. The round building is visually unique, and the roofing provides an almost outer-space vessel appearance. The curved features of the roof are designed for the capture of rain and for the circulation of the ocean breeze to cool the facility. Portions of old ships have been used in the structural aspects of the main building. Fans of the location note that the wines produced are just as complex and intriguing as the architecture.
Pro Tip: You need a Mexico insurance policy to drive on the toll highways. Without Mexico auto insurance, your drive could take much longer.
Vena Cava
A curiosity to many, this winery is constructed with a variety of fishing boats, which are used to create the ceiling of the structure. The architect who designed the location is renowned for his use of recycled materials. The owner of the winery has a passion for sailboats, which his architect successfully incorporated into the facility.
Crossing the border? You need a Mexico insurance policy
You can have the best Mexico auto insurance available, but you still need to be a responsible driver south of the border. It is important to note that driving under the influence could be a serious problem if you are caught, especially if an accident has occurred. Your Mexico insurance policy quotes mention that your coverage can be invalidated for drunk driving. This could result in a lack of legal support that is otherwise available through your policy. Be smart about your wine tasting and driving activities to minimize the risk of accident or legal difficulties.
Mexico insurance policy coverage is required across the border in order to drive on any highway in Mexico