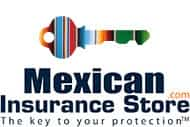 Do you think small destinations can offer what you can get at large tourist areas? If you are responding it in yes, you might wish to visit the Mexican state of Colima which is quite small in size however, has lot to offer. While holidaying in Colima you will be accompanied by beaches and if your soul is craving for adventure, you never find any scarcity in Colima. Architecture and archeological sites depicts the history of the area in best possible way. Visit Colima Mexico Where Small Means Big!
First and formost for those who drive to Colima, you need to learn that in case you get into an auto accident, the Mexican government will not consider your US or Canadian auto insurance policies. Therefore, a Mexican Insurance policy is very important to obtain. According to travel experts, you should buy Mexico Insurance at Mexican Insurance Store.com online so that you can prepare yourself for the trip beforehand. Moreover, you can avoid waiting in line and paying more fees if you buy online. Buying Mexico auto insurance at the border is just not as reliable with many salesmen selling unrated insurance company policies.
US visitors visit the capital city of Colima that shares the same name to drive through the narrow streets and sense the fragrance of contemporary culture. The Historic center in the downtown is worth visiting. Colima is the capital city of the state. However, the city that defines the fun, entertainment and adventure of Colima is Manzanillo. Beaches are the major highlight of the city however, attractions do not end there. You can be a part of adventurous outdoor activities such as ATVs, biking and trails. Golf is one land based activity which is famous in Mazanillo. In Colima you will find numerous golf courses that meet all the guidelines that should be there in a world class golf course. Some courses offer golf training as well.
Water sports are the lifeline of tourism in Manzanillo. The city features multifaceted range of ocean with rich flora and fauna. All this makes Manzanillo one of the top diving and snorkeling destinations in the area. Scuba divers from Canada and US dive into the beaches of the exotic city to get a closer look of the rare fish species such as globe fish, and sea urchins. For best snorkeling experience, you might visit La Boquita beach which is full of reefs and a sunken ship. Do you want to increase the degree of your adventure? Visit, Boca de Pascuales beach which is the paradise for surfers as the beach is home to hollowest, fastest and biggest tubes.
The gastronomy of Colima is it's another specialty. One of the most famous local dishes that you get in the state is Sopitos which is made from tortillas and served with traditional juice and seasoned ground meat. If you love pork, Tatemados is must for you. Fresh seafood is always available in Colima.