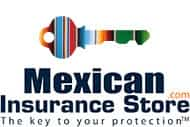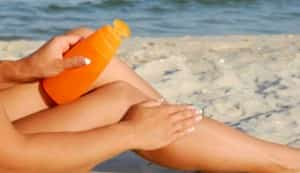 Sunscreen in Mexico Tropics
Best Mexican Auto Insurance from Mexican Insurance Store.com – Staying Safe While Traveling In Mexico
There are always language barrier issues, but there are other issues you might need to concern yourself with if you've never traveled to relatively hot climates. Here are some tips to staying safe while you're traveling around Mexico.
Also remember to review the best Mexican Auto Insurance from Mexican Insurance Store.com online before you leave. The best Mexican insurance online policies include roadside assistance, legal, medical payments, car rental, and the ability to repair in the US or in Mexico. All may be needed in case of an auto accident. In fact, the best Mexican Auto Insurance from Mexican Insurance Store.com is always recommended because coverage is now required in order to drive legally on all highways in Mexico.
As with traveling to any foreign country, you'll find things a little bit different in some parts of Mexico than in others. Some places are more dangerous, while some places might only be dangerous at certain times. The best Mexican Auto Insurance from Mexican Insurance Store.com comes with Roadside Assistance throughout Mexico.
The first tip is to always have a lot of singles on you. In resort areas, tipping is encouraged, and a dollar is considered a pretty good tip. In other areas around Mexico, you might find yourself in a situation where you need some help.
A dollar will go a longer way here, but some might be a bit more greedy. While traveling with traveler's checks is a good idea for big money, having singles could help you hold onto some of your cash instead of losing it all at once.
The second tip involves the heat. If you're from a cooler environment and you're going to Mexico during your off season, you need to slowly acclimate yourself to the differences in temperature. Strangely enough, you could catch a cold trying to adjust to the drastic temperature differences.
Bring lots of sunscreen and light clothes, but don't forget a light jacket just in case it rains. That light jacket might come in handy if you go into the desert, because even in Mexico, the deserts can get cooler at night. You might have to get used to breathing air that's more humid than you're used to, so take it slow and don't try to spend too much time outside immediately.
The third tip involves traveling around at night. If you're in a resort area, you'll probably be fine. However, even there, it's best if you call a taxi to take you places, rather than driving around on your own. The best Mexican insurance online policies will protect you at night, but you may encounter animals on highways such as horses or cattle as barbed wire is not used as much in Mexico as it is in the United States. Best Mexican Auto Insurance from Mexican Insurance Store.com will NOT cover you off-road.
Try to stay in whatever city or town you're in, but if you must go between towns, make sure you take a taxi, and make sure you have money hidden somewhere on you, because you might find yourself needing some dollars to get out of trouble.
Finally, always keep identification on you, whether you speak the language or not. Don't count on someone else speaking English, or being able to look at you and know that you're an American.
Staying Safe While Traveling In Mexico – Best Mexican Auto Insurance from Mexican Insurance Store.com