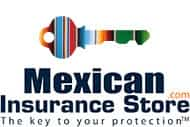 Mexican insurance for Rocky Point; Turtle Watch
Señor Mex says: Wildlife experiences in Mexico can vary, but now is definitely the time to enjoy the sea turtles on the Pacific Coast of the country. Early fall is the peak time for the creatures to come ashore to lay their eggs, and this article provides an overview of the experience along with some fantastic photos. There are many spots to consider if you want to have a chance to view the migration. As the article indicates, some areas are especially populated with turtles arriving. In fact, some will dig up the eggs of other turtles and use the nests for their own eggs.
Buy Mexican insurance for Rocky Point by MexicanInsuranceStore before you take off!
If you plan to visit by car, you can explore many beaches along the coast. It's important to be sure that your Mexican insurance for Rocky Point is up to date so your liabilities are covered in the event of an accident. If you love impromptu travel across the border, you may have a long-term policy. However, you need to be sure that it is up to date before you cross into the country. If you've never visited Mexico by car, you will appreciate how easy it is to get a quote, buy and print your Mexican insurance for Rocky Point by MexicanInsuranceStore instantly!
Article by The Weather Channel:
"Every year, tourists flock to Mexico's Pacific coast for its pristine, jungle-lined beaches and stunning ocean vistas, but another group of visitors arrive annually to become a common sight on the beaches' sandy shores."
Read the rest of the article here.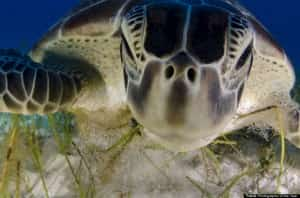 Green turtle feeding on sea grass in Mexico