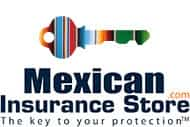 Whenever you visit a new area as a tourist, what is your first priority to visit nightclubs, bars, restaurants and shopping malls? If your answer is yes, why are you are wasting your money? You can enjoy all these things in your own city. People opt to visit other countries during vacation to learn about different cultures and things that are not available in their own country or they simply end up seeing the same thing in new clothes.
In the US and Canada, you must have seen beautiful serene places where you find yourself free from everyday cares. But while traveling in La Paz, Mexico, you will also discover an amazing connection with nature,just a wee bit warmer. The marinas and cruises will assist you to explore the secluded place. La Paz is paradise for divers and snorkels. You can easily commute between beach and hotel in your car and enjoy beach life till late night and return to the hotel. Driving your own car gives you total freedom to travel anytime. To enjoy the freedom without any trouble, you must review multiple Mexico insurance from mexicaninsurancestore.com.
Do you want to enjoy a trouble free trip? Everybody does! Therefore, you should buy Mexican auto insurance and not rely on your US or Canadian auto policies because Mexican government does not honor foreign policies in case of and auto accident. For more information, visit Mexican Insurance online.
La Paz is one of the best diving destinations in the world. Therefore, A large number of Canadian divers visit the area every year. Once you get into the turquoise water, you can explore through sea vegetation and get a closer look of dolphins, whales, sharks and numerous species of colorful fish. If you are not a professional diver but are enthusiastic to discover the marine life, you should not miss out on visiting Suwannee Reef. Because of rich aquatic life, area is famous for sport fishing as well. You can catch mahi mahi, tuna, roosterfish and cabrilla while enjoying fishing.
If you think you need some break from beach life, you should travel to Todos Santos. In the slow paced town, you will come across old buildings exhibiting traditional Mexican architecture. Canadian photographers love to visit the town because of its beautiful location. Todos Santos is fenced by cascade of mountains of Sierra De La Laguna erected at the shores of the Sea of Pacific.
La Paz provides ample of opportunities to spend your evenings; you just need to find what your choice is. If you want to spend evening with your better-half away from any hustle bustle, you can stay back at the beach and watch the sun going down behind the water and have a dinner in small exotic beach restaurant. But if you want to end your day with a bang, visit the Malecon, place full of hotels, nightclubs and fully rich bohemian bars where you can drink and dance all night long.