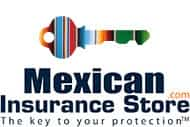 When planning your dream Mexican vacation, it is essential to keep several things in mind. You will want to start a list of what to pack, both in terms of clothes for the planned itinerary, as well as other important items which will make your trip proceed more smoothly.
These how to plan for your Mexico vacation travel tips are brought to you by Mexican Insurance Store, your experienced (3 decades) purveyors of best quality Mexico auto insurance at affordable rates! For more information on Mexico Car Insurance visit Mexico Car Insurance for the largest suppliers of Mexico Auto Insurance in Southern Californias Inland Empire and you will have your policy in minutes!
The more prepared you are at the outset of the trip, the more likely you will find that you have not omitted necessary items required for comfort and safety. First, begin to assemble your list of chosen clothes, toiletries and accessories. The more detailed your list becomes, the easier it will be to use as a guide for packing for the trip, and the more helpful it will be to serve as a checklist of items to be sure you remember when repacking for the return trip home at the close of the vacation.
Be sure in your list to include all of the items required to dress for the events on your itinerary, as well as a few fun clothing items to wear on unexpected outings or side trips. In addition to packing clothing, it is also important to remember to pack needed equipment, such as cameras, film, games and music devices; important legal and business documents, including health insurance information, car insurance information, and contact information to enable you to reach the helpful professionals in your life; and any necessary health supplies and equipment that you may require during your trip.
Bringing information and policies on your existing car insurance information from back home is not sufficient for driving in Mexico. Mexican law requires you to purchase Mexico car insurance in order for you to drive legally in Mexico. If you are in an accident in Mexico, you may be required to produce proof of Mexican insurance, regardless of who is at fault in the accident.
With careful planning, you can have an outstanding time on your Mexican vacation. By planning the precise details of your packing and itinerary, you are sure to have a clear understanding of the details involved with your trip. By taking extra, thorough planning steps, all components should be in place to provide an ideal vacation experience. HOW TO PLAN FOR YOUR MEXICAN VACATION!