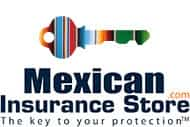 Visiting Mexico during a holiday or feast celebration gives travelers the chance to see different cultures celebrating common and unfamiliar holidays. Whether the holiday is celebrated in the U.S. or is a new experience, travelers seeking to learn all they can about Mexico's holiday festivities can explore the country during the following times of year:
Starting on January 6th, Mexicans hold their holiday festivities during Epiphany. Similar to Christmas Day in America, Mexican people give gifts and eat holiday meals. This festive day symbolizes the journey of the Three Wise Men and their gift presentation.
A short time later, on the time preceding Ash Wednesday, Carnival is celebrated in a style competitive to New Orleans or the Caribbean. There are festivities, parades, costumes and foods all leading to Ash Wednesday's religious holiday.
Before leaving for travel, you must review and compare Mexican Car Insurance rates if you plan to drive in Mexico. Mexico travel experts strongly suggest you buy Mexican insurance from Mexican Insurance Store before your travel begins. This allows you to make sure you get the policy you need at the best possible price. In addition with Mexican Insurance Store, you can print your policy instantly, so theres no question as to whether or not you have coverage.
February 14th, May 10th and the third Sunday in June are Mexico's Valentine's Day, Mother's Day and Father's Day celebrations. While these are not official Mexican holidays, they are recognized; so if planning to stay in a resort during this period of time, resort guests can take advantage of any holiday specials and packages pertaining to these events.
While not celebrated in July like the U.S. does, Mexico's Independence Day is held on September 16th. Commonly confused with Cinco de Mayo (May 5th), this holiday marks Mexico's true day of independence. Cinco de Mayo is more of a regional celebration; especially in the Puebla area and is more of a commercial holiday in the States rather than a celebration of a Mexican military victory.
December 16 – 24 is one of the best times to visit Mexico. Staying away from tourist areas, visitors are able to experience Los Posadas, or the period where Mary and Joseph made their journey to Bethlehem and sought shelter. Starting on the 16th, a parade gathers in a village and goes from door to door seeking shelter. Each night they are always turned away until the 24th. Once accepted, the festivities begin. A meal is served marking the end of the journey. While the next day is Christmas, it is not celebrated in a typical commercial fashion, but is seen as a religious day. Gift giving and holiday meals are placed on hold until the Epiphany which is January 6th.