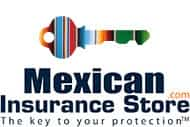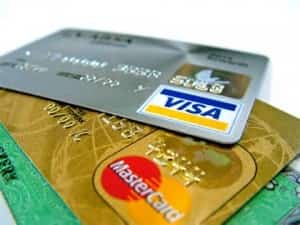 Protecting Your Plastic in Mexico
Mexican insurance online at MexicanInsuranceStore.com – Don't Flash Your Cash – Sensible Money Handling in Mexico
You may have a keen eye at home when you are conducting business, but in a foreign setting, especially on vacation, it can be easy to let your guard down. It's important to be observant as you handle money because exchange rates and transactions can become confusing. Good money handling and observation strategies may limit your risk of spending too much. You can begin by buying your Mexican insurance online at MexicanInsuranceStore.com. Mexico insurance online transactions at the border can result in snap decisions without a full view of the costs and benefits. Mexican insurance online at MexicanInsuranceStore.com is now required for any highway travel in Mexico.

Don't Flash Your Cash
Whether you decide to work in pesos or U.S. dollars, you need to realize that showing your wad of cash in any setting is an invitation for disaster. Do some early estimating of your expected costs at a location so that you have approximately the right amount ready when it is time to pay. Don't keep large sums easily accessible just in case of an incident. Consider safety strategies such as getting your money together in the car before you get out to pay the gasolinera attendant. Keep a simple wallet handy for small spending needs, leaving important documents such as your passport card, driver's license and identification card for your Mexico insurance online in a more secure wallet and location.
Protect Your Plastic
Your opportunities for using your credit and debit cards may be limited during your travels. Plastic is more commonly accepted in urban settings than in rural locations, but you need to realize that foreign transaction fees can be hefty. Additionally, you may be challenged in tracking exact values of transactions in U.S. dollars until days after a purchase. You can keep an eye on your bank and credit card statements by using your own wireless device in areas with Wi-Fi hotspots, or you can visit an Internet café to review such information. Be careful about logging out if you use a public computer.
Investing in Mexican insurance online at MexicanInsuranceStore.com
Your purchase of Mexican insurance online at MexicanInsuranceStore.com can be completed easily without worrying about exchange rates. If you need to add coverage or make adjustments while in Mexico, you can log onto your account from a wireless device or Internet café.
Mexican insurance online at MexicanInsuranceStore.com comes with Free Legal and Roadside Assistance throughout ALL of Mexico.