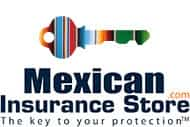 You have finally decided to take that vacation and have decided to go to Mexico. If you are thinking of driving there, you must get Mexican car insurance. If you do not, you might as well forget about peace of mind as if you have an auto accident you may be detained, especially if you are at fault.
The main reason why you need to obtain Mexican Car Insurance from Mexican Insurance Store prior to driving into the country has to do with the fact that insurance from other nations is not recognized. If you opt not to get Mexico Car Insurance, understand that you may be detained and your car impounded to pay your obligations. It is advisable to purchase the insurance online before you begin your journey into Mexico. After all, there are many companies that sell the insurance on the internet.
All you need to do is compare the services of a few companies before settling on one that is most reputable, has comprehensive coverage, and does not charge exorbitant fees. If you are strapped for time and are forced to leave without insurance, you can still purchase Mexico Auto Insurance online because its easy, efficient, and quick.
You should make sure that you carry your vehicle registration along when purchasing insurance. Insurance companies use this to help determine if the car you are insuring is yours. It also provides them with such crucial details as the car's license plates which are used when processing policies. If you are unsure of what you need to take with you when buying Mexican car insurance, you should contact the insurance company before hand and make inquiries.
Alternatively, if you have a close friend or relative that has driven into Mexico before, you could also talk to them. Just understand that neighbors often have half the story right, so take any statements of fact with a grain of salt. Do not just pay for your Mexican car insurance without understanding what you are getting. All Mexican is a la carte and differes from US coverage.
Take some time and ascertain that it also includes provisions for bond expenses and legal assistance. In Mexico, if you commit an offense say you are involved in an accident that causes bodily harm to a pedestrian or other motorist, you are said to be guilty until it is proven otherwise.
Accordingly, it is within the right of Mexican police to not only hold you but also impound your vehicle after an accident, so as to carry out investigations. In the event you are found guilty, your Mexico car insurance will help you pay for Bodily Injury or Property Damage you do to others. Crucial Details On Mexican Car Insurance!